ALITER TECHNOLOGIES
Aliter Technologies provides integration, development and consulting services in the area of information and communication technologies (ICT). We have four areas of expertise: Special Systems, Cyber Security, ICT & Cloud, Software Development. Our success, among others is the continuously growing number of contracts with NATO agencies as well as deliverables for largest air and defence multinational companies just like Airbus Defence and Space, BAE Systems, Ericsson, General Dynamics and Northrop Grumman. We are a registered producer of NATO. The results of our R&D are our own products that have been deployed under severe conditions in foreign missions just like the ISAF in Afghanistan or create an integral part of complex solutions just like the NATO AGS.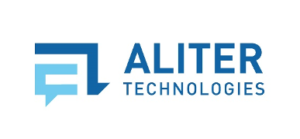 Aliter Technologies, a.s.
Turčianska 16
821 09 Bratislava
Slovakia
Phone: +421 2 5564 6350
E-mail: aliter@aliter.com
Web: www.aliter.com

BAK & PARTNERS
BAK & PARTNERS is an independent law firm with strong background providing comprehensive legal services. Supervising cooperating partners, the firm provides legal services in Czech Republic, Austria, Germany, Italy, France, Poland and the Russian Federation. Standard services include consultations on legal cases, business plan feasibility studies from legal perspective, legal solutions proposals, contract drafts and revisions and participation at business negotiations. Bak & Partners specializes in company law, banking and financial law, m&a agenda, competition law, environmental law, real estate and construction law, intellectual property law, as well as public law.
BAK & PARTNERS s.r.o.
Panská 14
811 01 Bratislava 1
Slovakia
Phone: +421 2 2075 8391
E-mail: office@bakpartners.sk
Web: www.bakpartners.sk

CRW Slovakia
CRW Plásticos is a Brazilian company specialized in offering solutions in thermoplastic injection. With production plants in Guarulhos/SP (BR), Joinville/SC (BR), Varginha/MG (BR), Spisska Nova Ves (SK), Detroit/MI (USA) and Monterrey/NL (MX), the company performs the complete production cycle from the development and manufacture of molds to the injection process, finishing and assembly including all logistics of the final product. The company has entered Slovak market in 2005 and established its plant in the city of Spišská Nová Ves, where three other Brazilian companies decided to invest. CRW Slovakia nowadays not only supplies plastic components for compressors, but caters to the automotive industry as well.
CRW Slovakia, s.r.o.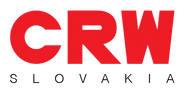 Drevárska 2
052 01 Spišská Nová Ves
Slovakia
Phone: +421 915 984 096‬
E-mail: info@crwslovakia.com
Web: www.crwslovakia.com

DANUBE CAPITAL ADVISORS
Danube Capital Advisors is an entrepreneurial investment company that identifies and manages capital with the ambition of driving sustainable value creation. The company offers advisory services, from individual clients to financial or other institutions including governments and municipalities. The company focuses primarily on the German speaking region as well as Central and Eastern European countries and provides an alternative to the outsized financial and big advisory services companies still struggling with inherent conflicts, legacy issues, chronic centralisation, misaligned incentives and rigid processes. Danube Capital Advisors has expertise in co-investments, mergers, acquisitions and divestitures for a broad range of investors involving buy-outs, asset work-outs, fund set-ups and project finance.

Danube Capital Advisors
Ventúrska 1
811 01 Bratislava
Slovakia
Phone: +421 903 632 932
E-mail: bratislava@danubeca.com
Web: www.danubeca.com

ESKADA
ESKADA is a Slovak company based in Košice focusing on raw material deliveries in the steel industry, deliveries of primary aluminium with specific parameters, as well as deliveries of road crash barriers, importing a selection of its materials from Brazil. ESKADA has established its presence 17 years ago and caters to Central and Eastern European markets. Eskada produces its own brand of cored wires in a production facility with over 20-year tradition and is a contractual distributor of Ferroniobium produced by a worldwide leader, CBMM Brazil.
ESKADA, s.r.o.
Námestie Osloboditeľov 20
040 01 Košice
Slovakia
Phone: +421 55 6320 238
E-mail: eskada@eskada.sk
Web: www.eskada.sk

FAMILY COFFEE ROASTER – COFFEE VERONIA
Coffee VERONIA is one of the largest family roasters in Slovakia with a tradition of almost 20 years. The corporate philosophy of Coffee VERONIA is based on quality and fairness. Coffee is not just about the brand, nice packaging or design cups. First of all, coffee is an instrument of friendship and its taste should bring you an experience, relaxation and a pleasant day. Behind every cup of coffee lies the demanding work of a barista, a roaster and, of course, a farmer. In the case of the Coffee brand VERONIA we always think of every link of this fragrant process. Coffee Veronia is also a member of the International Coffee Institute.

EuroCoffee s. r. o.
Trnavská cesta 813
926 01 Sereď
Slovakia
Phone: +421 907 468 065
E-mail: objednavky@eurocoffee.sk
Web: www.coffeeveronia.sk

KAVAZ BRAZIL
KAVAZ BRAZIL is a green coffee importer based in Slovakia, focused on transparency and quality. With a warehouse strategically located in the East of the country, we store green coffee, and we distribute to roasters Europe wide, and around Europe. We offer customized services for small and medium size companies.
KAVAZ s.r.o.
Lastomírska 838/8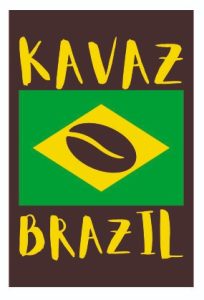 071 01 Michalovce
Slovakia
Phone: +421 905 379 313
E-mail: info@kavazbrazil.sk
Web: www.kavazbrazil.sk

KAVAZ BRAZIL EXPORTS
KAVAZ BRAZIL EXPORTS is a Slovak-Brazilian sourcing company. We export green coffee directly from Brazilian farms to anywhere in the world, without using intermediaries, which allows us to have complete control of our operations. We source the coffee based on the customer target price and quality, and we arrange the ocean shipping.
KAVAZ BRAZIL EXPORTS LTDA
Avenida das Nações Unidas, 18801
04757-025 Jardim Dom Bosco, São Paulo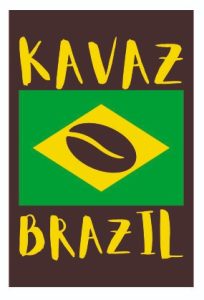 Brazil
Phone: +421 948 877 734
E-mail: info@kavazbrazil.com
Web: www.kavazbrazilexports.com

MICROJUNTAS
Micro Juntas Industria e Comercio Ltda. was founded in 1988. The company's line of business includes the manufacturing of industrial rubber goods, rubberized fabrics, and miscellaneous rubber specialties. The daughter company MICRO JUNTAS SK is located in Spišská Nová Ves, Slovakia, and is part of the Pulp & Paper Mills Industry. Solution for Rubber Device, Precision Gaskets and Electrical Insulations, are forged in Microjuntas genetic. Micro Juntas Slovakia supplies parts to Embraco, among others.
Micro Juntas SK, s.r.o.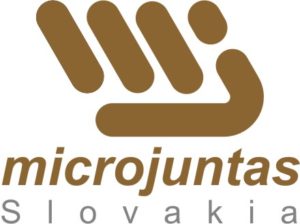 Mlynská 38/C
052 01 Spišská Nová Ves
Slovakia
Phone: +421 915 420 866
E-mail: marcusm@microjuntas.com.br
Web: www.microjuntas.sk


PPA CONTROLL
PPA CONTROLL with its 70y long experience in the electrical systems, automation, engineering and more areas, as well with its references, has the company's operating areas: energy, utilities, automotive, chemical, refinery, power distribution, renewable energies and others. PPA CONTROLL is doing local as well as international business in different countries as Latin America, UK, Germany, France, Hungary and others. The company's ambition is to participate on energy and industry-ecologization projects in the role of EPC contractor for projects of reconstruction of fossil power plant with coal or gas fired boilers, especially modification of coal to gas as more environmentally friendly kind of fuel and ecologization of local (on the municipality level or within industrial areas) electricity and heat/cold production, for example cogeneration units.
PPA CONTROLL, a.s.

Vajnorská 137
830 00 Bratislava
Slovakia
Phone: +421 2 4923 7111, +421 2 4923 7374
E-mail: ppa@ppa.sk
Web: www.ppa.sk

RUDOLPH USINADOS SK
For 40 years, Rudolph Usinados has been providing effective solutions in the area of mechanical components, and strengthening its market share with complete machining solutions. An example of this is the manufacturing of individual products or injected thermoplastic sub-assemblies and manufacturing of aluminum parts through the process of pressure injection. A reference in the machining segment, Rudolph services the automotive, household appliances and industrial segments and is renowned for its track record of providing know-how and new solutions. Rudolph Usinados SK is the daughter company of Rudolph Usinados S/A in Brazil. Located in Spišská Nová Ves, Rudolph Usinados SK produces precise parts used in automotive and house appliances serving as OEM and TIER1, TIER2 supplier.
Rudolph Usinados SK, s.r.o
Radlinského 17/B
052 01 Spišská Nová Ves
Slovakia
Phone: +421 948 170 204
E-mail: mikus@rudolph.com.br
Web: www.rudolph.com.br

SES TLMACE
SES Tlmace has a place among the important boiler suppliers for power plants, heating plants, biomass and waste to energy plants. SES a.s. designing, fabricates and supplies steam boilers combusting coal, oil and gas, biomass and waste which conform to the strictest environmental requirements while at the same time they achieve high efficiency values and long service life. SES Tlmace providing also various boilers reconstruction for decreasing of emissions, increasing of efficiency and availability, changing of fuel base, etc.  The company provides a complex range of services in power engineering: development, design, fabrication, assembly and commissioning. SES has a strong position on the local market – in Slovakia, Czech Republic and Europe, as well as good market position in Serbia and former Yugoslavia countries, Cuba, Brazil, Turkey and other countries.
SLOVENSKÉ ENERGETICKÉ STROJÁRNE, a.s.
Továrenská 210
935 28 Tlmače
Slovakia
Phone: +421 36 6382 031
E-mail: info@ses.sk
Web: www.ses.sk